EICC have a wide range of academies for all ages and abilities. On offer at this moment is
September 2020!
Our Monday Development Academy is back this September!
The group will be limited to 12 maximum  with 2 coaches. Spectators will be asked to go back to their cars or to wear masks and to social distance.
5:15-6:00pm – Mini Cricket Development is a unique kids cricket coaching program specifically designed for children aged 5-8 Years.
12 weeks – Starting Monday 21st September – Monday 14th December (Excluding 26th October, Half term)
Cost: £84.00
The Monday Mini's starts again this January! The 12 weeks are all about learning about cricket and having fun!
We will introduce the basics of the game of cricket, batting, bowling and fielding and we will add new techniques through fun sessions and games. The coaching team are ECB qualified DBS checked coaches and have years of experience of teaching younger children.
Dates for Monday Mini's
The sessions are 45 minutes long and start from 5:15pm on Monday evenings
Monday 21st September – Monday 12th December, 5:15pm -6:00pm
The Minis should turn up already changed into their cricket or sports clothing wearing indoor shoes or trainers. Please bring a drink.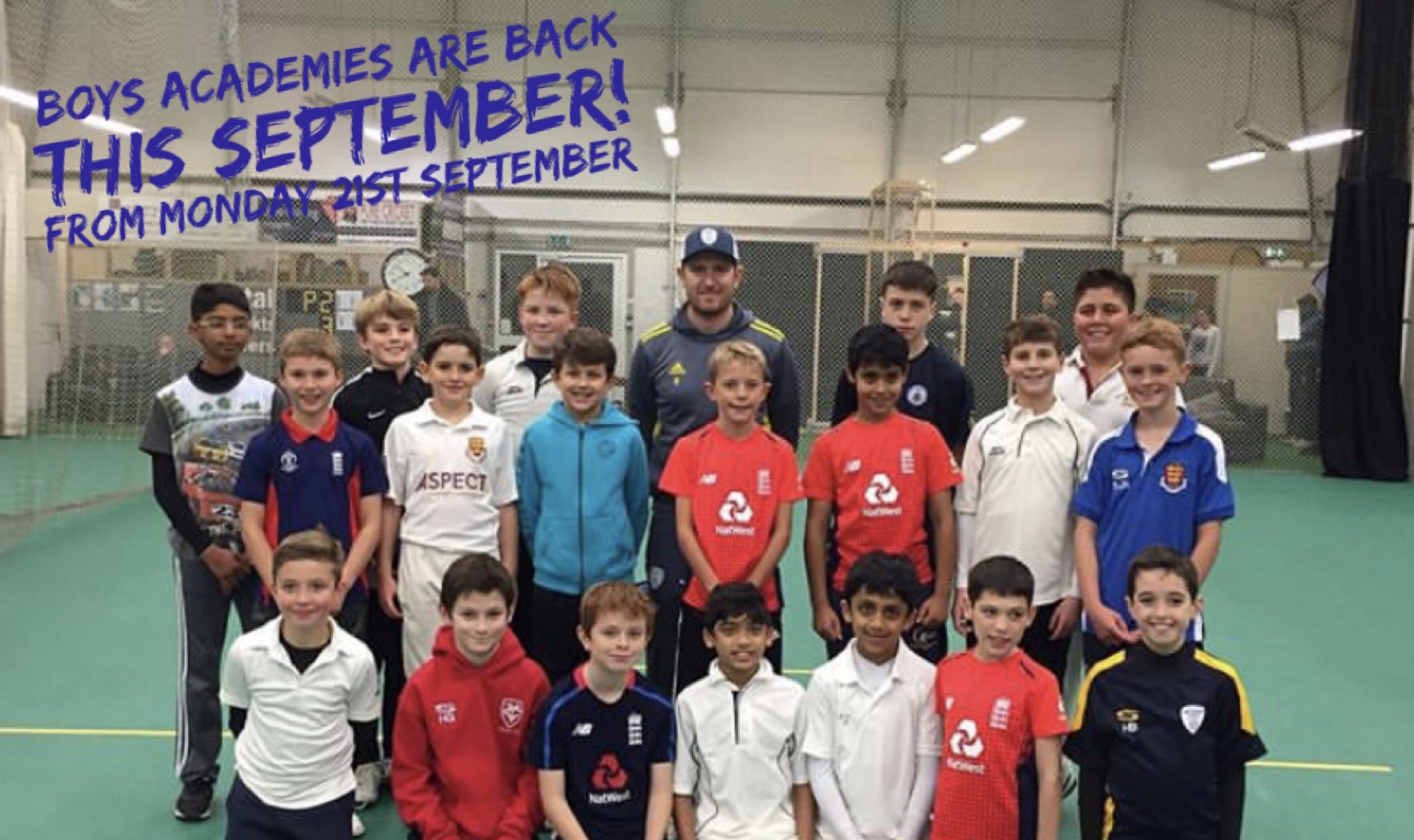 EXCLUSIVE GIRLS ONLY ACADEMY for 7-15 year olds.
Alternate Mondays, from Monday 28th September
This  year we have 2 groups available
6:15 – 7:15pm, Girls Academy for girls aged 7-11 years old
7:30-8:30pm, Girls Elite for girls aged 12- 15 years old
Our sessions are over 6 dates and created to be fun in a supportive and motivating environment. We will have fun progressive sessions and indoor cricket league practice. Small group and 121 sessions.
SPACES ARE LIMITED TO 12 MAXIMUM.
Dates are:
Monday 28th September

Monday 12th October

Monday 2nd November

Monday 16th November

Monday 30th November

Monday 14th December
Cost £60.00
TO BOOK CLICK HERE – https://supersportz.co.uk/product-category/eversley-cricket-club/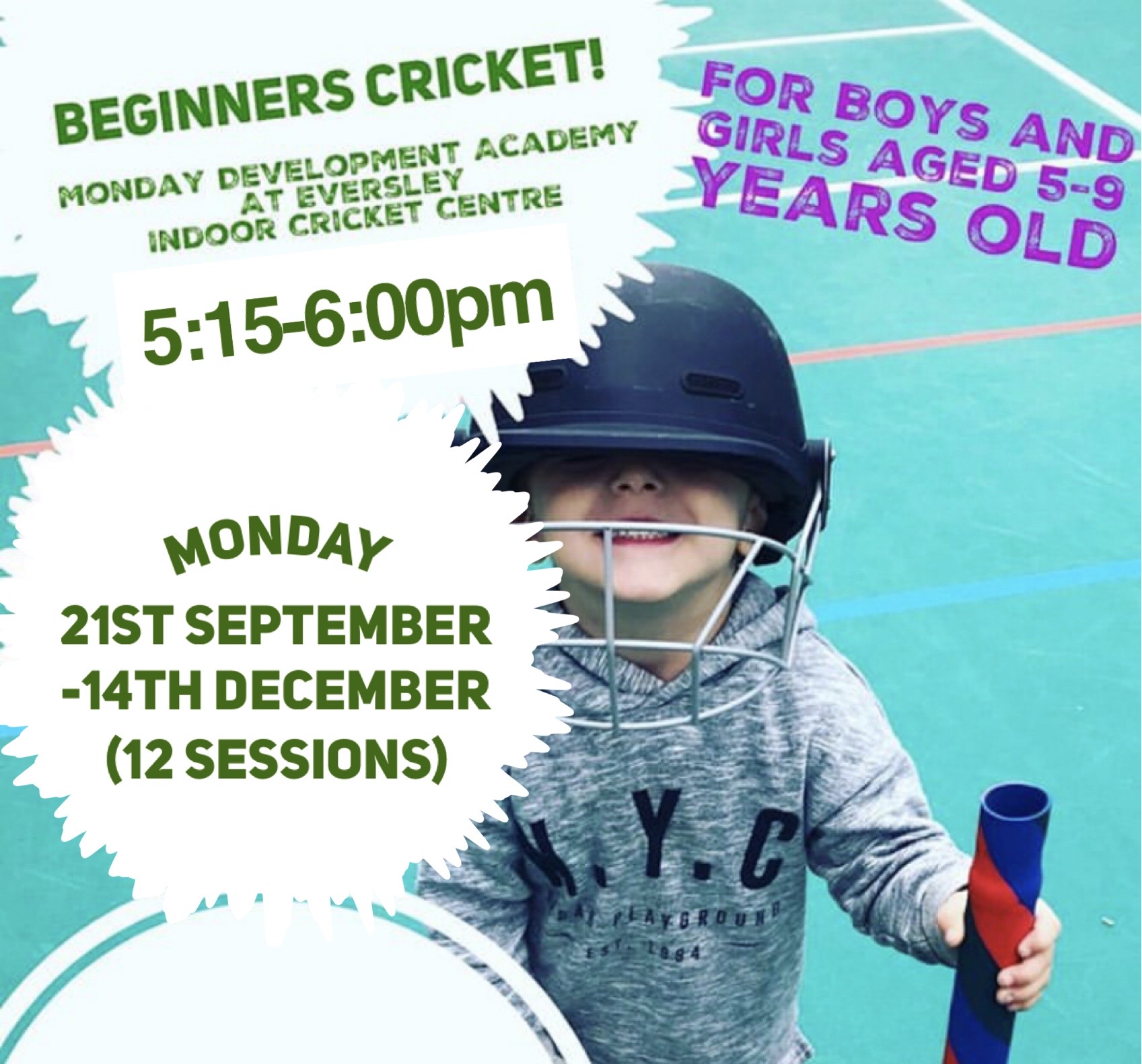 Monday Academies are back this September for boys aged 9-16 years old
These sessions are for Hard ball players only!
Alternate Mondays,  Starting Monday 21st September for 6 sessions.
We are introducing 2 groups as we can only have a maximum of 12 players per group:
6:15-7:15pm, Academy for boys aged 9-11 years old
7:30-8:30pm, Elite for boys aged 12-16 years old
These sessions are for every young cricketer to have the opportunity to train like a professional at the perfect time of year to work on the all important technical skills.
Every player will have the opportunity to develop their game at the state of the art facility at Eversley Indoor Cricket Centre. Players can expect regular video analysis feedback to enhance development and understanding. Low coach to player ratio for optimum contact time and first class coaching from our team.  Here is what you can expect from the course:
Access to the world class facilities at Eversley

Weekly video analysis sessions for faster development

Every skill set covered; batting, bowling, fielding & Strength and conditioning

Tactical awareness and mental strength included throughout the programme

Confidence building training methods allow players to explore and develop

Train in the environment that allows you to make mistakes in order to allow you to progress

Use of the revolutionary coaching aids from Bola.
Dates are:
Monday 21st September

Monday 5th October

Monday 19th October

Monday 9th November

Monday 23rd November

Monday 7th December