Visit Our Official Pop Up Shop
We are proud to announce that our official Mighty Willow pop up shop is based at the Eversley Indoor Cricket Centre (off Bob Schofield Way, RG27 0NS). We look forward to welcoming you at our store so you can try out products in person and take advantage of exclusive sales and promotions.
Opening times are from Monday 19th September – Monday 19th December 2022
Mondays, 10am-2pm & 5-9pm
Tuesdays  10am-2pm & 5-9pm
Wednesdays 10am-2pm & 5-9pm
Thursdays 10am-2pm & 5-8pm
Fridays 10am-6pm
Saturdays 9am-2pm
AUTUMN SALE – IN STORE ONLY
BATS 30% OFF  PADS & GLOVES 30% OFF
ENDS 24TH DECEMBER 2022
We believe that quality equipment should be accessible to everyone.
After years of supplying international cricketers with some of the best equipment on the market, we founded Mighty Willow with a single mission: to equip every cricketer with gears that will help them fulfil their potential.
We firmly believe that the finest gear will aid the finest performances.
Mighty Willow isn't for us.
It's for the game.
For a look at our full range please visit 
Please find below exclusive offers only available in store.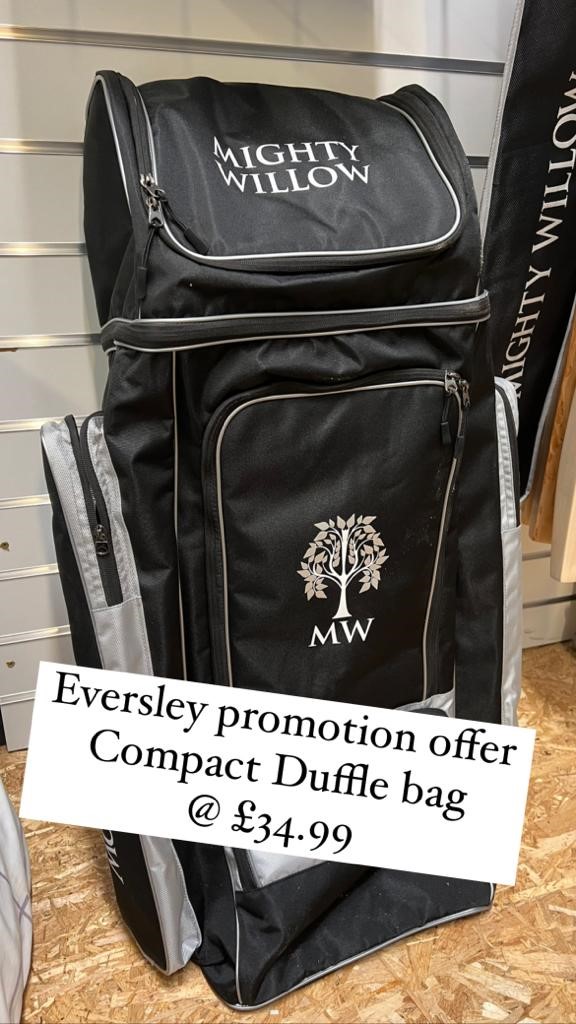 BUNDLE OFFERS AVAILABLE –