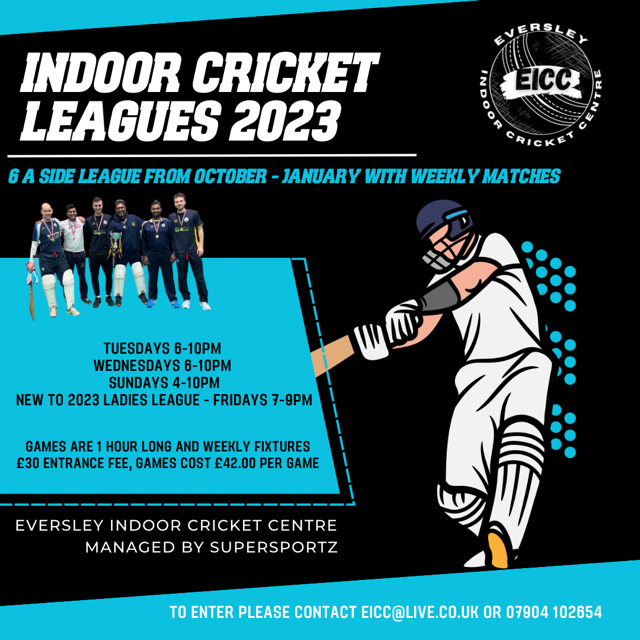 Our annual Indoor Cricket Leagues are back this October!  
League starts from early October 2023
We have 3 leagues available,
Tuesdays 6-10pm
Wednesday 6-10pm
Sundays 4-10pm
NEW TO 2023!!!! Ladies League on Fridays 7-9pm
You will play once a week with games lasting an hour. 
To register please email us at eicc@live.co.uk 
Link to our Play cricket page with all fixtures, results, stats and league tables, click here.
Eversley Indoor Cricket League (play-cricket.com)
Our welcome pack can be found here Indoor League Welcome pack
Teamsheets click here teamsheet