Our Indoor Cricket Leagues run each year from October – January. This year we have leagues on:
Tuesday, 6-10pm – Men's Division 2
Wednesday, 6-10pm, – Men's Division 1
Sunday, 4-10pm – Club League
Junior NHYCL games played on Thursday evenings and Sunday afternoons.
All clubs participating in the Indoor Cricket League will need to pay an entrance fee of £30.00 plus £36.00 per game. Final number of fixtures will be confirmed nearer the time.
For more information on our leagues or to enter please contact us on 07904 102654 or email eicc@live.co.uk
Please look at our Rules page for more information.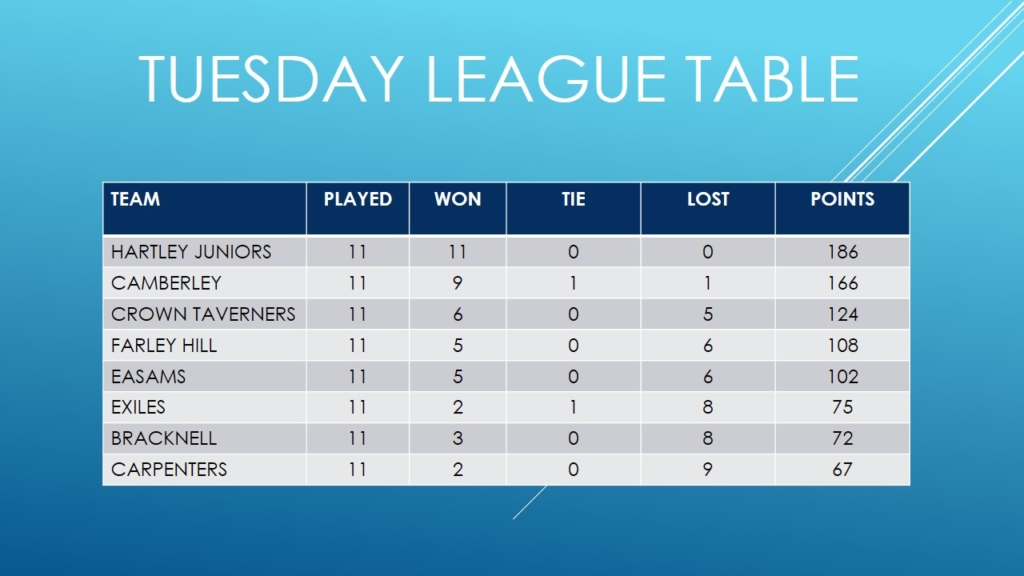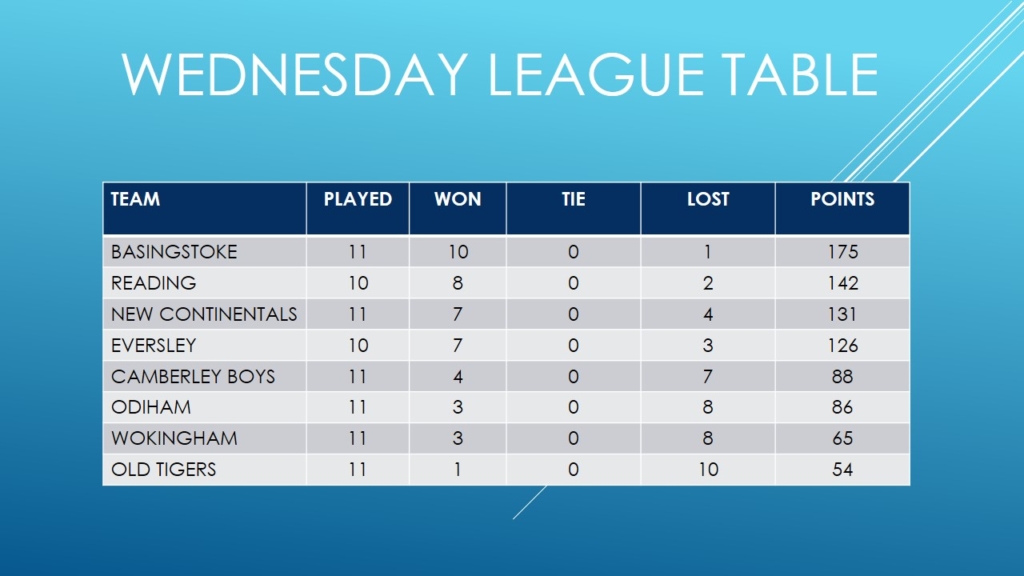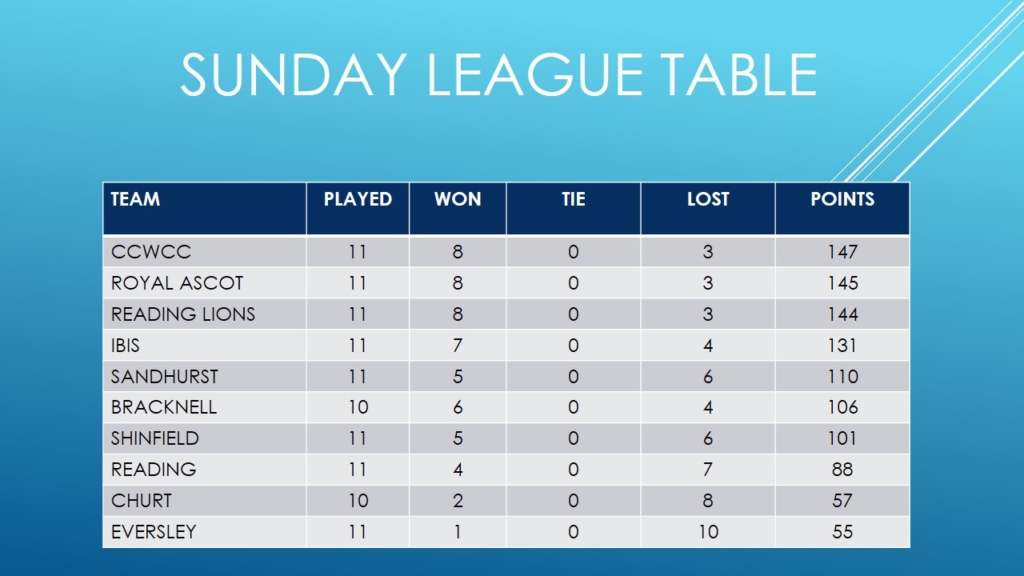 FIXTURES REMAINING –
Sunday 16th December
4-5pm Shinfield vs Ibis
5-6pm Eversley vs Sandhurst
6-7pm Bracknell vs Churt
Tuesday 18th December
6-7pm Farley hill vs Hartley Juniors
7-8pm Crown Taverners vs Camberley
8-9pm Bracknell vs Easams
9-10pm Exiles vs Carpenters
Wednesday 19th December
6-7pm Odiham vs Wokingham
7-8pm Basingstoke vs Camberley Boys
8-9pm Reading vs New continentals
9-10pm Eversley vs Old Tigers
Sunday 23rd December
5-6pm Reading Lions vs RACC
6-7pm CCWCC vs Shinfield
7-8pm Churt vs Eversley
8-9pm Bracknell vs Reading
Wednesday 2nd January
6-7pm Odiham vs Basingstoke
7-8pm Reading vs Eversley
8-9pm New continental's vs Wokingham
9-10pm Camberley Boys vs Old tigers
Sunday 6th January
3-4pm Reading Lions vs Ibis
4-5pm Reading vs Churt
5-6pm RACC vs CCWCC
6-7pm Bracknell vs Sandhurst
Tuesday 8th January
6-7pm Bracknell vs Farley Hill
7-8pm Easams vs Crown Taverners
8-9pm Camberley vs Carpenters
9-10pm Hartley Juniors vs Exiles
Wednesday 9th January
6-7pm Basingstoke vs Wokingham
7-8pm Camberley Boys vs Reading
8-9pm Old tiger's vs Odiham
9-10pm New Continentals vs Eversley
Tuesday 15th January
6-7pm Hartley Juniors vs Camberley
7-8pm Carpenters vs Crown Taverners
8-9pm Exiles vs Bracknell
9-10pm Farley Hill Easams